Forleden stod den tidligere efterretningsofficer David Grusch frem og gav et rystende interview på amerikansk TV. Hans påstand er, at den amerikanske regering er i besiddelse af flere ikke-jordiske fartøjer. Historien går verden rundt, men hvem er denne David Grusch? Hvorfor står han frem nu? Kan vi stole på ham? Og hvilke implikationer medfører hans udtalelser?

Episodebeskrivelse på dr.dk 12. juni 2023.
Artiklen "Intelligence officials say U.S. has retrieved craft of non-human origin" af Leslie Kean og Ralph Blumenthal i The Debrief 5. juni 2023:
Ross Coultharts tv-interview med David Grusch på NewsNation 10 juni 2023: Interviewet har levet en rodet tilværelse på nettet, men nu (20. juli 2023) kan se interviewet på "Need to Know"-podcastens YouTube-side:
!Update: NewsNation havde offentliggjort interviewet på deres YouTube-kanel, men har uden forklaring pillet det af igen. Man kan stadig se det på NewsNations website (hvis man bor i USA eller har IP-adresse der), og ellers kan du bl.a. se interviewet hos The Black Vault, som også har transskriberet hele møllen – vældig nyttigt fordi det det dermed bliver søgbart (søg fx. på "Mussolini" eller "Vatican"!).
David Grusch optræder umiddelbart ikke på sociale medier, men der er fuld gang i en Wikipedia-artikel om ham om sagen.
Journalist Ross Coulthart medvirkede i Flyvende Tallerken tilbage i november 2021 ("Vi taler med prisvindende graverjournalist Ross Coulthart", episode 29), hvor han var inde på flere af emnerne i den aktuelle Grusch-sag. Værd at (gen)lytte til.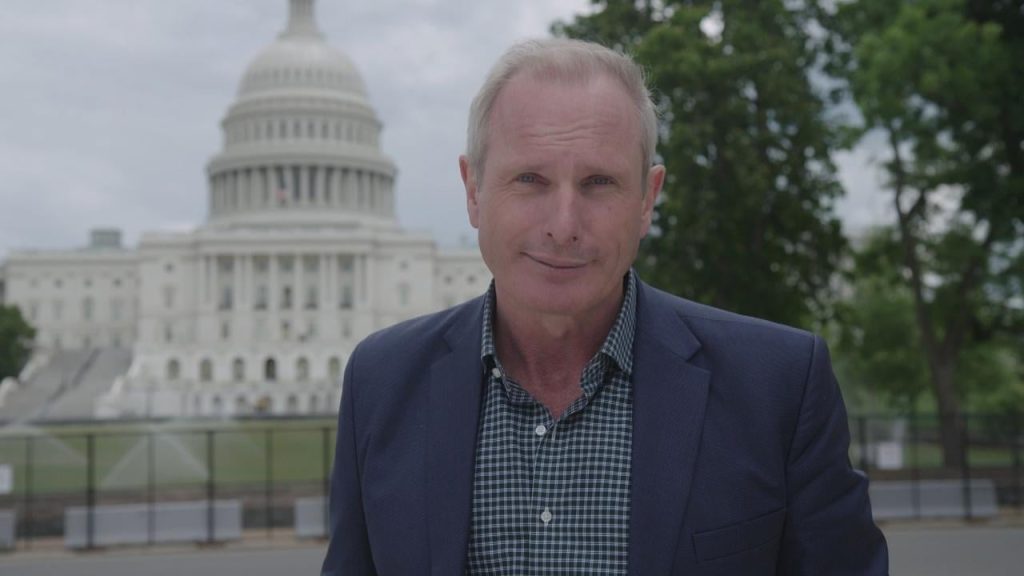 Michael Shellenbergers artikel "US Has 12 Or More Alien Spacecraft, Say Military And Intelligence Contractors"
Officielle reaktioner:
Pentagon:
"To date, AARO has not discovered any verifiable information to substantiate claims that any programs regarding the possession or reverse-engineering of extraterrestrial materials have existed in the past or exist currently. AARO is committed to following the data and its investigation wherever it leads," said Sue Gough, a spokesperson for the Department of the Defense.

"AARO, working with the office of the general counsel and the air force office of special investigations, has established a safe and secure process for individuals to come forward with information to aid AARO in its congressionally-mandated historical review.

"AARO's historical review of records and testimonies is ongoing and due to Congress by June 2024. AARO welcomes the opportunity to speak with any former or current government employee or contractor who believes they have information relevant to the historical review."

Kilde: the Guardian "A whistleblower claims the US has alien vehicles. But where's the proof?" 9. juni 2023
NASA:
"One of Nasa's key priorities is the search for life elsewhere in the universe, but so far, NASA has not found any credible evidence of extraterrestrial life and there is no evidence that UAPs are extraterrestrial. However, Nasa is exploring the solar system and beyond to help us answer fundamental questions, including whether we are alone in the universe."

Kilde: the Guardian: "US urged to reveal UFO evidence after claim that it has intact alien vehicles" 6. juni 2022.
Artiklen i the Guardian siger også at "Dr David Spergel, the independent chair of Nasa's UAP independent study team, told the Guardian he did not know Grusch and had no knowledge of his claims.". Det er denne Dr. David Spergel, Anja C. Andersen vil invitere til at medvirke i Flyvende Tallerken.
Dagens værter: Søren Sørensen og Frederik Dirks Gottlieb. Anja C. Andersen og Karsten Marrup var og kommenterede på telefon.